Here's what the girls and I did with our leftovers today. We ate some of them and then we came up with our own ideas. These aren't your typical Martha Stuwart crafts. Ours were a lot more fun!
We took our turkey bones and made a wind chime.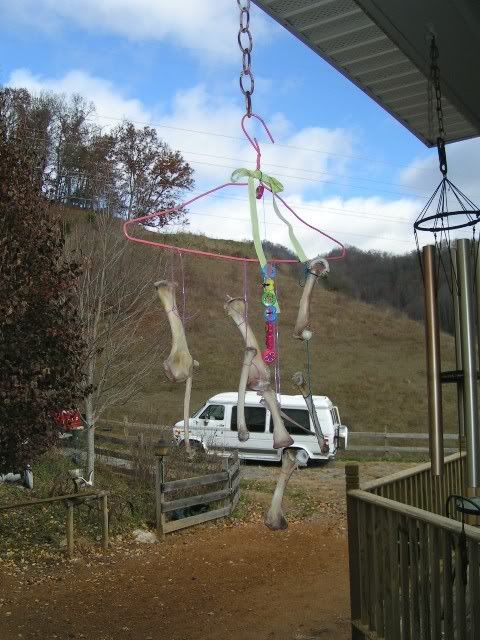 With leftover sweet potato casserole, we created our own day spa.
(Mash it up really well, and it makes a great skin mask)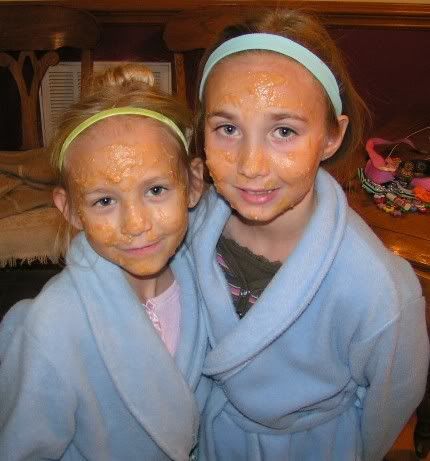 Look how relaxing this was!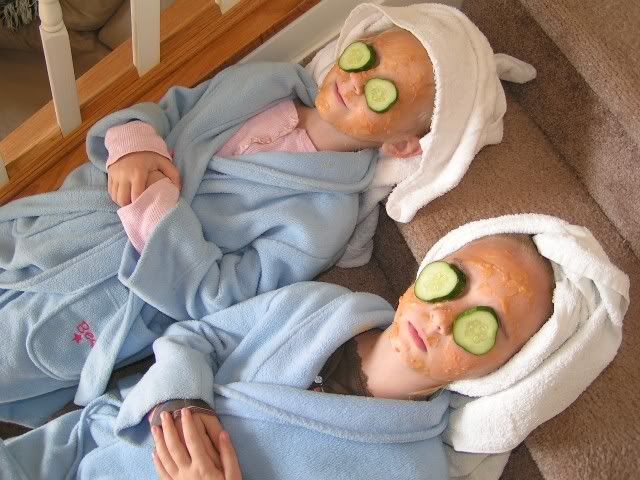 We even have our very own testimony videos of Sweet Potato Facial results!
The girls even brought thier Mamaw in on the spa!
(Here's her rendition of a Redneck grandma after a facial)
(I seriously don't know her!!!! ) Lol